We and Arts
Randls Training is an unconventional educational center in many ways. Modern training rooms, full of light and with beautiful views, led us to the idea of making the most of the white walls a little bit differently than by covering them with bookshelves. With great enthusiasm we have taken up the idea of a small art gallery, through which we can provide premises for all known and unknown artists and, by this means, promote their work.
Within the project "We and Arts", we have been approaching different artists with different styles and conceptions of art with an offer to show their work in our gallery on the premises of Randls Training. In this regard, we appeal not only to well-known artists who have established positions on the current Czech art scene, but also to talented students and graduates of art schools, for whom any place for an exhibition is usually a great opportunity to promote their raw artistic career.
In order to maintain a fresh impression of our project and, at the same time, a fresh impression of the premises of Randls Training, we try to vary the exhibitions regularly every few months.
Individual exhibitions can also be held as sales exhibitions, according to the artist's preference. In that case, a part of the price of the sold work is donated to a good cause – one of our pro bono activities.
Although Law and Art may seem as water and fire at first sight, we believe that on our premises both worlds will find a compromise from which, all the people who meet at Randls Training will benefit.
Current exhibition:
Jan Lamr: Obsessed with Nature
Date: 12 March 2020 – 31 December 2020
Sales: YES
See more about the author here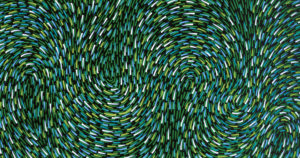 Previous exhibitions:
Date: 12 October 2019 – 30 January 2020
Sales: YES
See more about the author here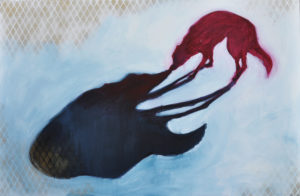 Previous exhibitions:
Date: 7 March 2019 – 30 September 2019
Sales: YES
See more about the author here

Previous exhibitions:
Date: 4 October 2018 – 30 January 2019
Sales: YES
See more about the author here

Date: 15 March 2018 – 30 September 2018
Sales: YES
See more about the author here

Adam Jílek: Absence of social standards
Date: 5 October 2017 – 30 January 2018
Sales: YES
See more about the author here

Date: 16 February 2017 – 30 September 2017
Sales: YES
See more about the author here

Miroslav Zítek: Antarctic – cold and beautiful
Date: 1 October 2016 – 30 January 2017
Sales: YES
See more about the author here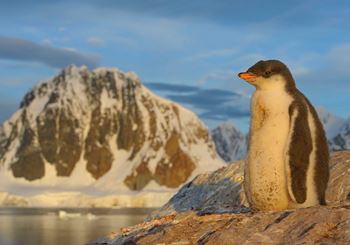 Date: 12 May– 15 September 2016
Sales: YES
See more about the author here

Jakub Minářů: New Tahiti (Mars "in stream")
Date: 11 December– 30 April 2016
Sales: YES
More information about the exhibiton can be found (in Czech version only) here
See more about the author here

Date: 10 September – 17 December 2015
Sales: YES
More information about the exhibiton can be found (in Czech version only) here
See more about the author here

Date: 9 February – 31 May 2015
Sales: YES
More information about the exhibiton can be found here
See more about the author here

Date: 17 September – 31 December 2014
Sales: YES
More information about the exhibiton can be found here
See more about the author here